Make plans to stop by the NASPA Bookstore in LA! Featuring the work of thought leaders in higher education and student affairs, the NASPA Bookstore offers publications on a range of student affairs topics.
Books will be available at discounted prices during the 2019 NASPA Annual Conference. In addition to our latest publications, NASPA swag such as NUFP and BACCHUS graduation stoles will be available. If you purchased swag during registration, bring your ticket and pick up your item at the NASPA Bookstore.
NASPA Bookstore Hours During the Annual Conference
| | |
| --- | --- |
| Saturday | 8:00 a.m. – 5:00 p.m. |
| Sunday | 8:00 a.m. – 5:00 p.m. |
| Monday | 8:00 a.m. – 5:00 p.m. |
| Tuesday | 8:00 a.m. – 5:00 p.m. |
| Wednesday | 8:00 a.m. – 10:00 a.m. |
Book Signings
Meet the authors of NASPA's newest books and other featured speakers! Authors will be available to sign books, answer questions, and take photos. All book signings will take place at the NASPA Bookstore, located in the Convention Center in the Concourse Foyer.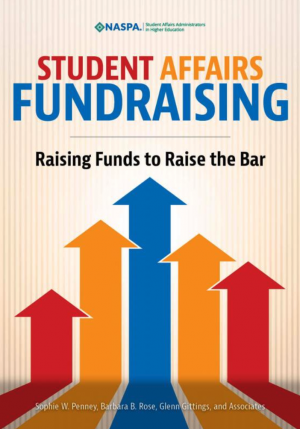 Join Sophie W. Penney, Barbara B. Rose, Glenn Gittings, and Associates as they host a book signing for their book, Student Affairs Fundraising-Raising Funds to Raise the Bar on Tuesday, March 12, at 11:15 AM.
Student Affairs Fundraising provides readers with history, background, detailed context, and relevant examples of the people, schools, tools, and methods for successful sector-specific fundraising within divisions of student affairs. Each chapter highlights fundraising strategies and resources, as well as hands-on exercises to help readers hone their fundraising skills.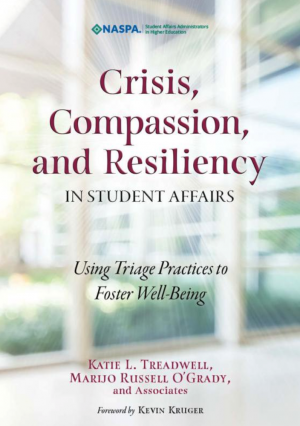 Katie L. Treadwell, Marijo Russell O'Grady, and Associates, authors of Crisis, Compassion, and Resiliency in Student Affairs - Using Triage Practices to Foster Well-Being, will host their book signing Tuesday March 12, 3:30 PM.
When a traumatic event occurs, student affairs professionals must be ready to respond and lead. Crisis, Compassion, and Resiliency in Student Affairs provides student affairs professionals of all levels with strategies and advice for creating a mindset to navigate the complexity that results from encountering crises both large and small.