Community Dialogues & Community Circles
by John Mark Day, Oklahoma State University
2021 Community Dialogue Subcommittee Member

We are so excited to introduce you to the Community Dialogue series, a first-of-its-kind opportunity to dig deep into the themes of the 2021 NASPA Annual Conference. Twice during the Annual Conference you'll have the opportunity to engage, reflect, and be inspired to think through your own practice by leaders in the field.
Responding to Student's Changing Needs: Monday, March 22, 2:00-3:15 p.m. ET
Facilitator Sonja Ardoin (Appalachian State University) and panelists Miguel Arellano Sanchez (Oregon State University); Lamesha C. Brown (St. Cloud Technical and Community College); Maria Erb (Boston University); dr. becky martinez of (Infinity Martinez Consulting); Ty McNamee (Teachers College-Columbia University); and Dr. Darris Means (University of Pittsburgh). Taking an around-the-horn approach, this Community Dialogue will focus on recognizing and eradicating barriers to student access, engagement, and completion, especially barriers rooted in identity inequity, barriers that often we (ourselves, our offices, and our institutions) have built and maintain.
Prioritizing an Innovative and Sustainable Future: Monday, March 22, 2:00-3:15 p.m. ET
Led by Margaret Sallee (University at Buffalo) and Mike Segawa (Pitzer College). This Community Dialogue will provide a starting point for identifying strategies that student affairs professionals can use to help them persist in what can be overwhelmingly challenging times.
Supporting the Professional Life Cycle: Tuesday, March 23, 3:00-4:15 p.m. ET
Panelists Angela Batista (Champlain College); Mordecai Ian Brownlee (St. Philip's College) and Byron Tsabetsaye; (San Juan College). This Community Dialogue will create a space for student affairs professionals to discuss the importance of professional-to-professional and peer-to-peer mentorship and the significance of those relationships in preparing our diverse community of student affairs professionals to serve at the highest levels of academia.
(Re)constructing the Community Climate: Tuesday, March 23, 3:00-4:15 p.m. ET
Facilitated by Sumun L. Pendakur. In this Community Dialogue, Sumi will explore the ways in which student affairs leaders are integral in rebuilding trust, energy, and the plans necessary to revitalize colleges and universities, while centering attention on the most vulnerable communities.
Join your 2021 Community Circle Facilitators on Tuesday Afternoon!
Following the Community Dialogues, don't miss out on your opportunity to learn more with your colleagues at the Community Circles (Tuesday, March 23, 4:30-5:40 p.m. ET), grounded and facilitated conversations that will enable you to co-construct meaning and action around the theme of your choice.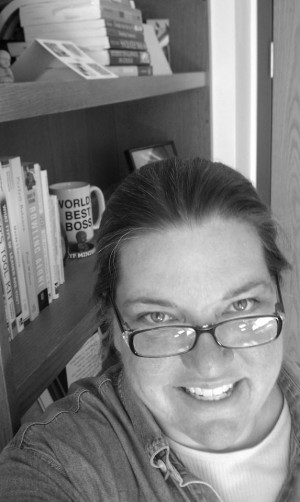 Michelle L. Boettcher is an Associate Professor and Student Affairs Program Coordinator at Clemson University. Her research includes senses of belonging and community in higher education and the depiction of student affairs in popular culture. Prior to her current role she worked in housing and residence life and then as an Assistant Dean of Students and Director of Student Conduct.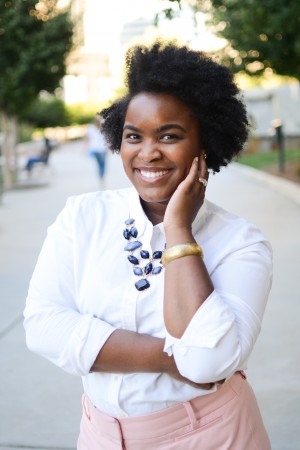 An active listener and innate encourager, Nadia Campbell is keen on building relationships with others. She currently serves as the Director of the Chidsey Program for Leadership Development where she challenges and supports student development via the introduction of content, the connections to leaders in various fields, and the facilitation of community. Originally from the Mississippi Gulf Coast, she earned her bachelors of science in Educational Psychology from Mississippi State University and her master of arts in College Student Affairs from Louisiana State University. In the fall of 2016, Nadia earned her Gallup StrengthsQuest Coaching Certification, which allows her to guide students and community professionals into reflection on their personal talents and abilities.
Charlotte E. Davidson is Diné and a citizen of the Three Affiliated Tribes (Mandan, Hidatsa, & Arikara). Charlotte earned an M.Ed. and Ph.D., respectively, in Educational Policy Studies from the University of Illinois at Urbana-Champaign. Her professional experience in higher education includes working in the areas of Indigenous student services, diversity administration, Native American affairs, and lecturing in the fields of education and American Indian Studies. Her scholarship, practice, and service are deeply influenced by Indigenous matrilineal pedagogies and focus on political questions and epistemological concerns linked to Indigenous higher education, Indigenous womxn, and social justice. In NASPA, she is the co-chair of the Indigenous Peoples Knowledge Community; co-director of the 2021 NASPA Power and Place Symposium; guest editor of the winter 2021 issue of NASPA's Leadership Exchange magazine, Power and Place: Indigenous Worldviews of Higher Education; and was recently appointed as NASPA's Indigenous Relations Advisor.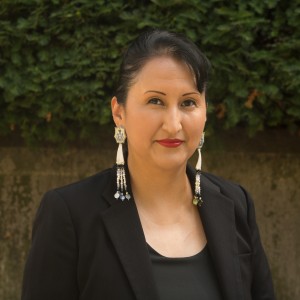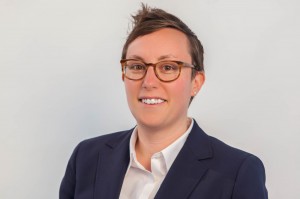 Christina (Chris) Diggs currently serves as the Director of Residential Life at the Fashion Institute of Technology, SUNY. Chris completed an M.Ed. and B.A. at Lehigh University. With over 13 years of experience in higher education, Chris has worked in the areas of career development, residence life, and student conduct. Her professional interests include organizational development, sexual violence prevention, and inclusion work. She is a Gallup Certified Strengths Coach and has completed training in Restorative Practices with the International Institute for Restorative Practices. Creating a restorative culture through circles at her current institution is one of Chris' proudest accomplishments.
Michael Drucker serves as the Director of Residential Education at Vassar College. He is a current doctoral candidate at the University of Wisconsin-La Crosse's Student Affairs Administration and Leadership program. Michael completed an M.Ed. degree at the University of Vermont and a B.A. at Hampshire College. He has developed specialties in residential life, social-identity development, and conflict resolution. Michael approaches circle practice and restorative justice with humility and gratitude towards the indigenous knowledge and livelihoods that continue to shape its existence today and in the future.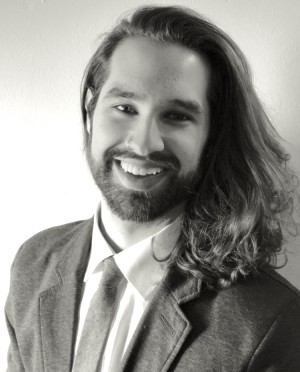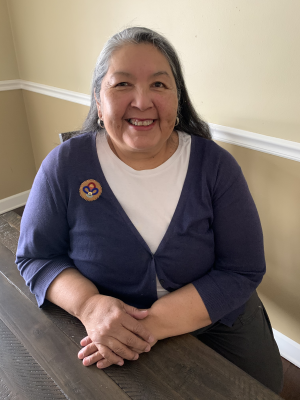 Freda Gipp, Ed.D., originally from Oklahoma, currently resides in Lawrence, Kansas. Gipp graduated from Riverside Indian School in Anadarko, Oklahoma. Gipp went on to earn a bachelor's degree in Criminal Justice from Cameron University and a master's degree in Management, and a doctorate in Higher Educational Leadership, both from Baker University. Currently employed at Haskell Indian Nations for over twenty-seven years, Gipp has served the university in various roles ranging from assessment to orientation. The opportunity to work with Indigenous students, particularly at Haskell, is a rich and rewarding experience. Haskell's students each semester represent over 140 tribal nations from at least 35 states. The diversity of Indigenous students at Haskell is unlike any other higher educational institution. Haskell is more than a job to Dr. Gipp; it is a commitment to support and ensure Indigenous students are successful.
Trisha Gott is an assistant professor and associate director at the Staley School of Leadership Studies. Gott teaches undergraduate and professional coursework related to considering the ethical dimensions of leadership and leadership development. Gott has worked in higher education for over a decade and has focused her work on practice-based leadership education and development for students and professionals. Since 2016 she has served as co-PI and co-director for the Mandela Washington Fellowship Civic Engagement and Leadership Institute at Kansas State since 2016. Gott is particularly interested in understanding how leadership interventions sustain, translate, and advance community leadership in a global setting.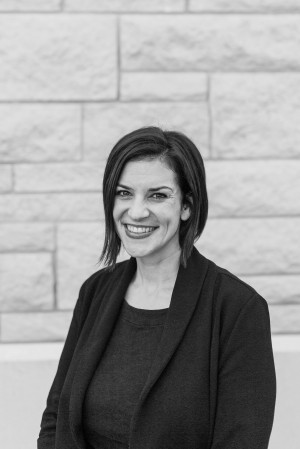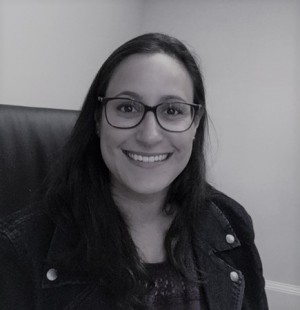 Arielle Greenwald currently serves as the Assistant Director of Student Involvement at Temple University in Philadelphia. Originally from the Philly area, Arielle earned a B.A. in Psychology and an M.Ed with a focus in Higher Education from Temple University. Arielle began her career at the Center for Jewish Life - Hillel at Princeton University, followed by Hillel at Drexel University, supporting diverse and pluralistic expressions of Jewish life on campus. She honed her curriculum development, facilitation and coalition building strengths as the Director of Community Engaged Learning at Wingate University in Wingate, North Carolina before returning home to Temple to support student organizations and oversee the justice-oriented Service Immersion Program. Arielle is thrilled to attend her first NASPA Annual Conference and to serve as an inaugural Community Circle Facilitator.
Christopher D Gremillion is a Community Director in the Office of Housing and Residence Life at George Mason University in Fairfax, VA. As a non-traditional entrant to the field of Student Affairs, prior to his position at George Mason University he was a graduate hall director at University of North Carolina at Greensboro primarily serving residential transfer students. Prior to that he served in professional and voluntary capacities with the Upward Bound program at the University of North Carolina at Chapel Hill.
Christopher holds a Master's of Education in Student Affairs Administration from University of North Carolina at Greensboro, and a Bachelor's of Arts in Biology from the University of North Carolina at Chapel Hill.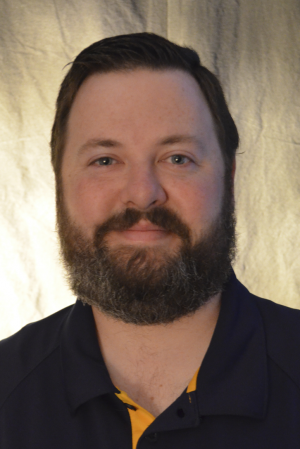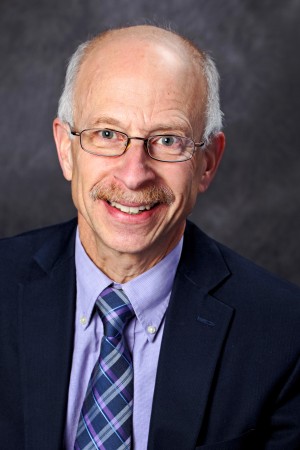 Neal E. Lipsitz, Ph.D. is Associate Dean for Student Development and Director of Accessibility Services at the College of the Holy Cross in Worcester, Massachusetts. He oversees Counseling, Health, Wellness, and Accessibility Services. Dr. Lipsitz has been a licensed psychologist and has been in the field of college mental health for over 30 years. He currently coordinates services for students with disabilities along with his other administrative responsibilities within the senior student affairs leadership team. Over the past several years, Dr. Lipsitz has been presenting at local and national conferences on many aspects of service provision to students with disabilities. He has taught an advanced psychopathology seminar to senior psychology majors at Holy Cross and now teaches a first-year seminar on Positive Psychology. He is co-editor of: Beyond the Americans with Disabilities Act: Inclusive policy and practice for students with disabilities in higher education (2014).
Dr. Mary McConner is the Inaugural Vice President for Diversity, Equity, and Inclusion at Christian Brothers University (CBU) in Memphis, Tennessee. In her current role, she serves as a member of the Executive Cabinet and provides leadership, guidance, and support on a range of strategic matters. Dr. McConner is committed to understanding the evolving challenges impacting higher education; supporting faculty, students, staff, administrators, and alumni through advocacy; and encouraging meaningful dialogue to promote awareness and cultural understanding.
Dr. McConner earned a Bachelor of Science in Psychology from Grand Valley State University; a Master of Arts in Educational Leadership/Student Affairs from Central Michigan University; and a Doctorate of Philosophy in Higher Education Administration from Auburn University.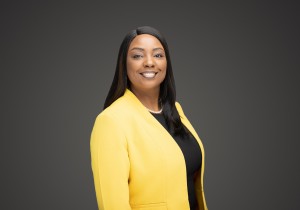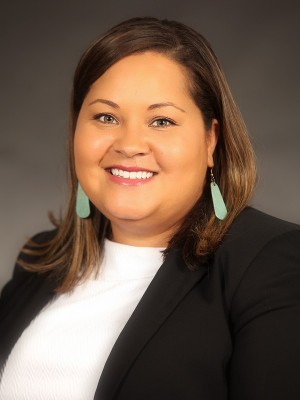 Dr. Ashley McMillan is a higher education administrator and visionary leader with a commitment to amplifying the voices of those who are low-income, rural, first-generation, and students of color within postsecondary institutions. Her experiences span admissions and financial aid, fraternity and sorority life, graduate student support services, leadership development, and diversity and multicultural affairs. She currently serves as the American Indian Liaison to the Chancellor at the University of North Carolina at Pembroke and is a member of the Lumbee Tribe. In this role, she collaborates with campus and community partners to identify and implement best practices to support American Indian students at the institution from matriculation to graduation. Ashley also serves as the Project Director for a five-year U.S. Department of Education grant which funds the creation of an American Indian Heritage Center on campus. Dr. McMillan earned her Ph.D. in Educational Leadership, Policy, and Human Development at North Carolina State University; her MSW from Boston College; and her B.A in Psychology from the University of North Carolina at Chapel Hill.
Michelle Rosa Martins is Director of the Office of Multicultural Education at the College of the Holy Cross in Worcester, MA. Prior to this position, she was the Director of Postsecondary Success and Alumni Engagement at the College Crusade of RI, which provides the most comprehensive college-readiness and scholarship program to middle school and high school students in under-resourced RI school districts. Prior to that, Michelle taught leadership development courses at the University of Rhode Island in their Leadership Studies Minor.
Michelle holds a Master of Science in College Student Personnel and a Bachelor of Science in Human Development and Family Studies with a minor in Leadership Studies from the University of Rhode Island.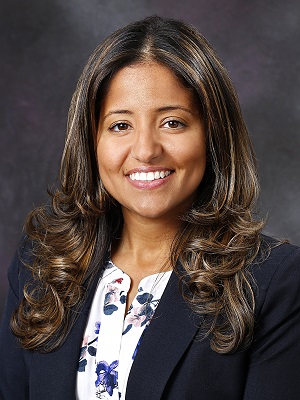 IC Ulep (IC) serves as a Community Director for Residential Education at the University of San Diego. Throughout the past few years, IC has cultivated multiple spaces geared towards identity exploration, organizational healing, coalition building, and student integrity. With a specific interest in Asian identity development, IC is involved with NASPA's Asian Pacific Islander Knowledge Community, ACPA's Asian Pacific American Network, and the unofficial group, Pinxys in Student Affairs. IC is originally from Virginia Beach, VA with a B.S. in Biology from Old Dominion University and an Ed.M. in College Student Affairs from Rutgers University-New Brunswick.
Originally from Bronx, New York; Allison Wallen earned her Bachelor of Science in Public Communication with a minor in Legal Studies from SUNY Buffalo State. She continued at SUNY Buffalo State to pursue a Master of Science in Higher Education and Student Affairs Administration after finding her purpose through employments with the Educational Opportunity Program and working with campus departments like Student Retention. With her Master's degree, Allison worked as a Transfer Student advisor for students in the School of Health and Natural Sciences at Mercy College on their Bronx, NY campus. After relocating to Northern Virginia, Allison became a Patriot at George Mason University as a Success Coach with the Mason Care Network in August 2020. Allison has a passion for helping students find their purpose not only in the classroom but also in life. As a Higher Education professional, her philosophy is to be the co-captain to all student's ship she encounters on their journey to success. Serving as a helpful tool through the rocky waters of academic achievement and self-identification. As a Community Circle Facilitator for the 2021 NASPA Virtual Conference, she hopes to be the best co-captain for all participants in her circle or ship!