Find Your Inner Foodie in Downtown LA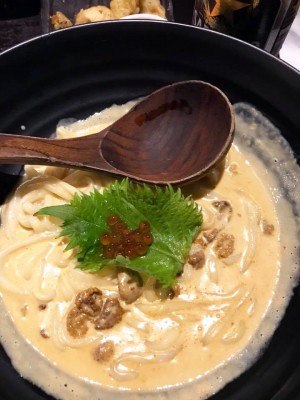 My partner and I head to Downtown LA (DTLA) when we are in search of some good food and drinks. Since you are already at the Annual Conference, there is no need to drive. After your last session, hail a Lyft and off you go!
Here are some good eats if you are craving some Yelp-worthy local foods. Beware, there may be some lines…but it's worth the wait!
My favorite udon place is Marugame Monzo located in LA's Little Tokyo. Fresh, handmade UDON! Get a little adventurous and get the Uni Udon. This is not a good place for large groups. Be prepared to wait about an hour. It is worth the wait!
After your meal, stroll through the Japanese Village Plaza to walk off those carbs. Check out the cute stores and grab yourself some dessert and coffee at one of the local cafes. At the other end of the Japanese Village Plaza, you will find the Wolf and Crane Bar. This is a great local hang-out. Give Japanese Whisky a try and enjoy some craft cocktails over some Calbee chips.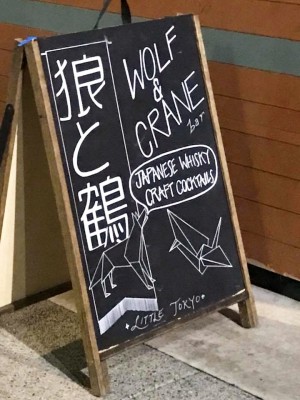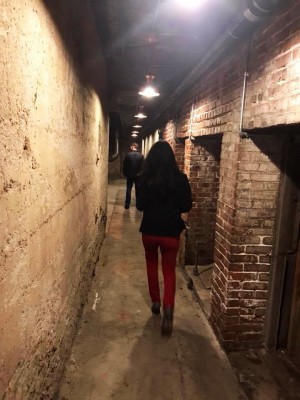 The night does not stop here. DTLA has some tucked away speakeasies. Our next stop is Birds & Bees. You can walk it or hail and another Lyft to take you there. Birds & Bees is hidden in the basement of a nondescript DTLA office building on Broadway and 2nd. The staircase entrance, located at the back of an open-air parking lot on Broadway. This is a good place for groups. Good drinks, board games and a chill atmosphere.
If you are looking for more excitement, take a Lyft over to The Varnish.
NOTE: If you want to skip Little Tokyo and have dinner somewhere else, head over to another local favorite, Cole's French Dip. If you eat at Cole's, make sure you order their famous French Dip.
The Varnish is located in the back of Cole's, behind a wall. After your meal, walk like you own the place, and head to the back of the restaurant. There will be a person by the wall…a dead give-a-away.
If The Vault does not tire you out, just go next door and there will be another fun bar to check out.
Do not turn-in without having every Angeleno's must have, mid-night snack, Bacon-Wrapped Hot Dogs!!
You will find my go-to spot at the corner of LA Live and the Courtyard Marriott.
Cheers!