Tuesday Night Party: Laughs, Food & FUN!
The Tuesday Night Party planning committee is excited to welcome you to Laughs, Food & FUN! Join in on the festivities on Tuesday, April 4 from 7:30-9:30 pm in the Westin Commonwealth Ballrooms. There will be three different activities offered simultaneously and you're welcome to join any one at any time! The three activities include:
A talented standup comedian, Pete Lee
A decorated chef, Grace Ramirez
Activities including giant games, a caricature artist, board games and more provided by FUN Enterprises, Inc.
Below is more information about each activity. We hope you will join us for Laughs, Food & FUN!
Comedian Pete Lee
Pete Lee was the first standup comedian to get a standing ovation on The Tonight Show Starring Jimmy Fallon. This happened after Jimmy personally attended one of Pete's live shows in NYC and immediately invited him on the show. Pete's joyful humor comes from his Midwestern roots. Raised in Janesville, WI by divorced parents and a 19-inch television, he was destined to pursue a career in entertainment. In 2005, Pete flew to New York to make his television debut on Comedy Central's Premium Blend, and the taping went so well that he decided to move to NYC. Soon after moving to NYC, he was selected to perform at the Just for Laughs Comedy Festival in Montreal, where he was voted a standout performer. In 2008 Pete made his network television debut performing on NBC's Last Comic Standing finishing as a semi-finalist. That same year, he made his television acting debut on the CBS Soap Opera As The World Turns. At the end of 2008, he shot his own Comedy Central Half Hour Special, which earned him a cult following at comedy clubs, and the opportunity to perform over the next ten years at 500 colleges across the country.
Currently, Pete is a cast member of TruTV's Greatest Ever and he hosts his own segment on Nickelodeon's Nick Toons in coordination with the NFL called NFL Rush. He's also a regular on TruTV's Comedy Knockout and Comedy Central's Roast Battle. And he starred in a documentary titled I Need You to Kill that is now available on iTunes and Amazon.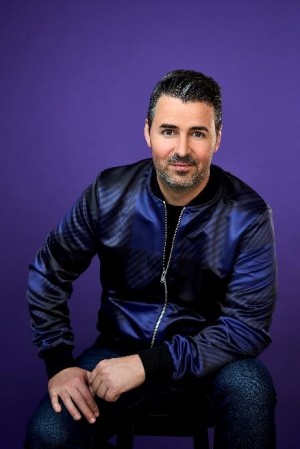 Chef Grace Ramirez
Miami-born, Venezuela-raised, Chef Grace has lived all over the world - her travels have inspired her cooking, passions and philanthropic efforts.
Currently, Chef Grace shares her love of the entire culinary process on Hogar de HGTV, an all-new network offering fresh, fun food and home content for Spanish-language audiences. As host of the hit series Destino con Sabor, Chef Grace immerses viewers in Latin America's most exquisite dishes, from the traditional to the trendy. Chef Grace is also a judge on the all-new original series, Chef a Domicilio, which was entirely produced amid the COVID-19 pandemic. Additionally, Chef Grace hosts the Discovery en Español GO original short series, De Chuparse los Dedos, where she tours the United States in search of the most finger-licking food in the country. She has also appeared on multiple American cooking shows such as Beat Bobby Flay as a judge, Gooey, The Chew, The Dish on Oz, and more.
Chef Grace's start in the culinary industry began behind the scenes working for Food Network, where she produced and directed Throwdown with Bobby Flay. She was also a contestant on Masterchef USA, showing her impressive skills in the kitchen and as a result, earning a scholarship to the French Culinary Institute where she continued to hone her cooking skills.
Games with Fun Enterprises, Inc.
Fun Enterprises, Inc. is an entertainment company that provides interactive event experiences for college, corporate, wedding, and private clients. With 32 years in the entertainment industry FUN Enterprises will be bringing caricature artists, photo booth, giant checkers, giant chess, giant Operation game to Tuesday night.