Visit the NASPA Bookstore to shop an assortment of NASPA publications and apparel. Books and merchandise will be available at discounted prices during the conference.
Peruse our catalog in advance to find your new favorite book to transform your student affairs practice!
The NASPA Bookstore will be located in the North Lobby of the Boston Convention and Exhibition Center (BCEC) across from Registration.
HOURS
Saturday, April 1, 12:00 p.m. – 5:00 p.m.
Sunday, April 2, 8:00 a.m. – 6:00 p.m.
Monday, April 3, 8:00 a.m. – 5:00 p.m.
Tuesday, April 4, 8:00 a.m. – 5:00 p.m.
Wednesday, April 5, 8:00 a.m. – 10:30 a.m.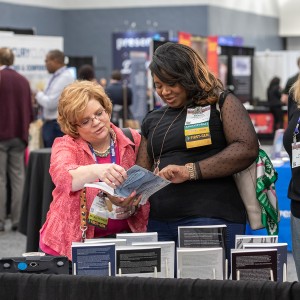 Book Signings
NASPA is pleased to welcome the authors of our newest publications for book signings. Make plans to attend the following book signings to meet the authors and get your copies signed! All book signings will be held at the NASPA Bookstore.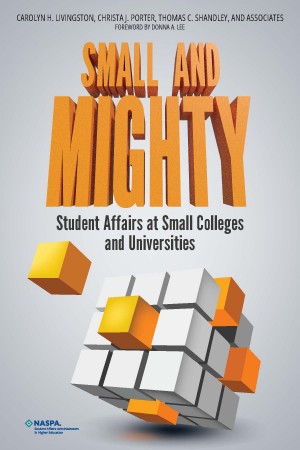 Small and Mighty: Student Affairs at Small Colleges and Universities
Carolyn H. Livingston, Christa J. Porter, Thomas C. Shandley, and Associates
Book Signing: Monday, April 3, 12:30 p.m.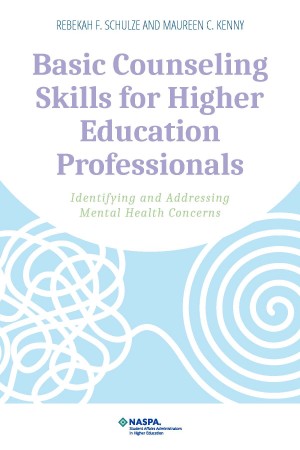 Basic Counseling Skills for Higher Education Professionals: Identifying and Addressing Mental Health Concerns
Rebekah F. Schulze and Maureen C. Kenny
Book Signing: Monday, April 3, 3:30 p.m.