#NASPA 21 Wants Your Story!
We have seen some amazing storytelling in student affairs, ranging from navigating a grand challenge that challenged you remaining in student affairs to your most impactful relationship with a student. We hope that using digital storytelling provides a platform to those in student affairs who wish to amplify their voices. So first off, what is a digital story?
A digital story is an illustration of learning, a way of documenting an experience, that results in a 1 to 3 minute digital video clip told in first-person narrative. It is illustrated mostly by still images or film, verbal or written storytelling, and music is added to evoke emotions. Click here for some example stories!
Really want to do this, but worried about whether you can? That is ok! We will provide some self-education resources along the way, in addition to hosting some skill building and community building events live as well.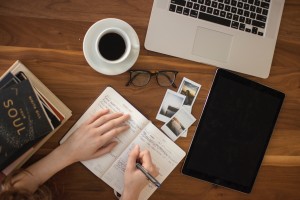 Additional Information
Please be mindful that the content you submit, unless stated by you otherwise, will be publicly available to the NASPA audience on multiple platforms (i.e. social media, websites, etc.). As such, we ask submitters to be mindful of content that is emotionally triggering. In your submission, please contextualize a content warning that attempts to forewarn audiences of content that may cause intense physiological and psychological symptoms for people with Post Traumatic Stress Disorder (PTSD) and other anxiety disorders. Topics include, but are not fully encompassed by a list at the bottom of this article: sites.lsa.umich.edu/inclusive-teaching/inclusive-classrooms/an-introduction-to-content-warnings-and-trigger-warnings/
What we'll specifically use on Adobe Spark is Spark Video. Simply put, Spark Video is fancier version of PowerPoint. Spark Video lets you turn your story into a captivating animated narrated video in just minutes. Pick from thousands of beautiful, iconic images (or use your own) to illustrate your ideas. Select a design theme and supporting music. Spark automatically incorporates cinema-quality animation; just tap play and view it on any device or browser. Then, share with friends, family, and the world. If you are interested in accessing an educational resource, this is available to anyone who has access to the Adobe Suite: edex.adobe.com/pd/course/get-started-with-digital-storytelling
Dates and deadlines for consideration:
February 22
Deadline to submit interest in participating in #NASPA 21 Digital Storytelling call
March 1
Deadline to submit draft Digital Story to bstachler@asu.edu if you want to receive constructive feedback
March 8
Final Deadline to submit final Digital Stories
Have questions that need answering? Contact Brett Stachler at bstachler@asu.edu or 480-727-0975
Submit your Interest Here!