Connected Conference
CA 02
Work at a California institution that restricts funds to travel to Texas? Please join us for our NASPA Connected Conference at San Jose State University!
Due to HB 3859 in Texas, California does not allow state funds to be used to travel or conduct business in the state of Texas. We knew that we could not move forward with #NASPA2020 in Austin without a plan to also support our colleagues in California. To serve that end, we are pleased to announce that the NASPA Connected Conference will be held at San Jose State University simultaneous to the NASPA Annual Conference. We are working diligently to ensure our colleagues in California have the opportunity to present, network, and learn together, as well as connect virtually to the best content streaming live from #NASPA2020.
Registration for the 2020 NASPA Connected Conference is now open!
Please note that you must be an employee at a California institution to register for the Connected Conference. At this time we are unable to accept registrations from individuals who work outside of the state.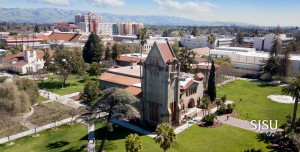 Registration Fees
Member Type
Early Bird


10/1-12/20

Regular




12/21-2/14

Late


After 2/15

Member
$299
$399
$499
Nonmember
$499
$599
$699
Register Now!
Call for Programs
The Call for Programs is now closed. Decisions will be shared with coordinating presenters in mid-October.
NASPA's Connected Conference Committee invites employees from California institutions to submit proposals for the 2020 NASPA Connected Conference.
The 2020 NASPA Connected Conference will focus on 4 core topic areas, aligned with the core areas of the 2020 NASPA Annual Conference:
Defining Student Success
Collaborations and Partnerships
Advocacy and Activism
Redefining and Realigning the Student Affairs Profession
Additionally, we will consider programs that have a special emphasis on the issues for which Californians are not traveling to Texas (e.g.: LGBTQIA support; immigration policies).
Please see more information in the expanded menus below.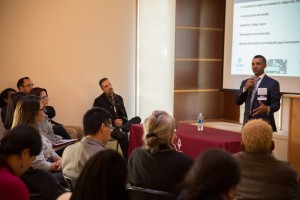 Afternoon
Opening Session & Featured Speaker
Morning
Concurrent Sessions Block 1

Concurrent Sessions Block 2

Keynote Speaker and Lunch
Afternoon
Concurrent Sessions Block 3

Concurrent Sessions Block 3

Networking or Roundtable Discussions

Possible Rebroadcast of Earlier Session
Evening
Optional "No Host" Dinner
Morning
Concurrent Sessions Block 5

Concurrent Sessions Block 6

Keynote Speaker and Lunch
Afternoon
Concurrent Sessions Block 7

Concurrent Sessions Block 8

Possible Rebroadcast of Earlier Session

Networking or Roundtable Discussions
Evening
Optional "No Host" Dinner
Morning
Closing Session & Featured Speaker