Connected Conference
CA 02
Unfortunately, the NASPA Board of Directors regrets to announce the cancellation of the Connected Conference due to the ongoing threat posed by the Novel Coronavirus (COVID-19) outbreak. We would like to first thank Patrick Day, vice president for student affairs, and Sonja Daniels, assistant vice president for student affairs, who graciously served as our campus hosts at San Jose State University, and the planning committee who worked diligently to create a memorable experience for our colleagues in California.
Registration Refunds will be processed automatically back to the original form of payment. If a credit card payment was made more than 90 days ago, we will automatically process your refund by check. For all refunds, we may need to reach out to you for more information. All refunds will be processed by March 31, 2020. Please visit our COVID-19 FAQs page for specific instructions.
Travel/Hotel Reservations will need to be cancelled directly with the property at least 72 hours in advance of your arrival to avoid cancellation fees. As noted in our conference registration policies, NASPA cannot control flight cancellation/change fees for participants.
We are very grateful for the nearly 12 months of planning by the 2020 NASPA Connected Conference Committee, volunteer leaders, and staff who have worked to develop the connected event. We recognize you are managing many aspects of the COVID-19 response on your own campus and send you our thoughts as student affairs is on the front-lines of the emergency response on campus.
Presenters
We want to thank you for submitting program proposals and agreeing to present at the Connected Conference. We know that you have worked diligently to prepare content that is engaging for your colleagues and the field at-large. We are still determining if a virtual option will be available, but we encourage you to submit your program to the 2020 NASPA Western Regional Conference for consideration for their fall conference. In addition, we would like to be able to share the content that you prepared with Connected Conference participants. If you are willing to share your slides, handouts, and references with participants, please fill out this google form and we will be in touch with instructions for uploading materials.
Registration Fees
Member Type
Early Bird


10/1-12/20

Regular




12/21-2/14

Late


After 2/15

Member
$299
$399
$499
Nonmember
$499
$599
$699
Meals
Please note that the registration fees above include the following meals:
Brunch on Sunday morning
A reception with appetizers on Sunday evening
Breakfast and lunch on Monday and Tuesday
Breakfast on Wednesday
Registration Policies

Refunds will be given for cancellations, received via this form by December 20, 2019, less a $50.00 processing fee. In addition, a processing fee of $50.00 per registration will be charged for credit cards declined.

Between December 21, 2019 and February 26, 2020, cancellation/refund requests will receive 50% of the registration cost, less a $50.00 administrative fee.

After February 26, 2020, no refunds will be issued.

For a comprehensive listing of NASPA registration policies, please visit this page.
Register Now!
Registration
Registration for the 2020 NASPA Connected Conference is now open!
Please note that you must be an employee at a California institution to register for the Connected Conference. At this time we are unable to accept registrations from individuals who work outside of the state.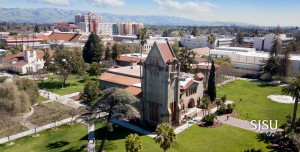 Conference Hotel
A conference room block has been secured at the nearby Hyatt Place San José/Downtown. The price per night for a double is $219 before tax.
Hyatt Place San José/Downtown
282 Almaden Boulevard
San José, California 95113
To call for reservations: 800-993-4751, and mention the group name (NASPA- Student Affairs Administrators in Higher Education) and code (G-NASS)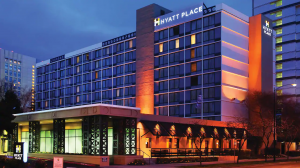 Book Your Room through the Online Portal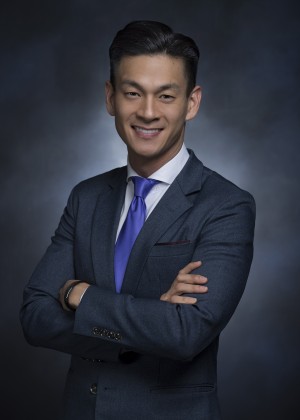 Featured Speaker: Assemblymember Evan Low
Evan Low was elected to the California State Assembly in November 2014 to represent District 28. At the age of 31, Assemblymember Low became the youngest Asian American legislator to have been elected to the Assembly in state history. The district is located in Silicon Valley and includes Campbell, Cupertino, Los Gatos, Monte Sereno, Saratoga, and the areas of West San Jose, Willow Glen, Cambrian, and Almaden Valley in San Jose. Assemblymember Low chairs the Business and Professions Committee. In 2015, together with Assemblymember Ian Calderon (D-Whittier), he launched the first in the state California Legislative Technology & Innovation Caucus. The Caucus comprises of a bi-partisan group of Senators and Assemblymembers who view this as a statewide effort to ensure that California remains the global leader in technology and innovation.
Assemblymember Low is a lifelong resident of Silicon Valley and has been a regional community leader. His work within the community and deep knowledge of issues local residents faced led him to run for Campbell City Council in 2006. He made history as the first Asian American elected to Campbell's City Council.
In 2010, Assemblymember Low also made history by becoming the youngest openly LGBT mayor in the country at the age of 26. While serving on Campbell's City Council, he helped balance the city budget without eliminating vital services and increase government transparency by streaming City Council meetings online. Assemblymember Low promoted small business and job growth by cutting red tape and streamlining the licensing process for business owners.
Assemblymember Low has been named "Legislator of the Year" by the Internet Association, TechNet, The Computing Technology Industry Association, California Faculty Association, Cellular Telecommunications Industry Association, California District Attorneys Association and Faculty Association of California Community Colleges.
He also served as a community college instructor teaching American Government and Political Science at De Anza Community College.
A Bay Area native, Low attended local public schools and earned degrees from De Anza Community College and San Jose State University. He went on to graduate from the Senior Executives in State and Local Government Program at Harvard University.
Virtual TPE (The Placement Exchange)
Is your institution unable to travel to Austin for The Placement Exchange?
This year, just for California institutions, we are offering a Virtual TPE experience! From your home office, interview TPE candidates in Austin!
The Virtual Registration Package includes:
(1) virtual, private interview table in the Onsite "Virtual Interview Room" (similar to a Premium Booth)
(1) standard event job post credit
(1) designated virtual video conference / interview line to interview onsite candidates who are at the TPE Spring Onsite event in Austin.
Access to all registered TPE Spring Onsite Candidates
Additional necessary technology in the designated Austin space for virtual interviews: Onsite hard-wired internet access, computer for candidates, headphones for candidates, etc.
For more information, visit the Spring TPE Onsite Event page, and scroll to "TPE Onsite 2020 Virtual Registration and Pricing."
Conference Themes
The 2020 NASPA Connected Conference will focus on 4 core topic areas, aligned with the core areas of the 2020 NASPA Annual Conference:
Conference Schedule
We are pleased to highlight the sessions below for the 2020 NASPA Connected Conference!
Sessions which will be presented in-person in San José are indicated with (SJ). Those which are being presented in Austin and are a part of the virtual stream are indicated with (VS).
Extended learning sessions on Sunday, March 29, 2020 are included in the cost of your registration, as are indicated meals. The San José Sharks game on Sunday, March 29, 2020 is an add-on which requires an additional ticket purchase.
Please note that this schedule is subject to change; however, the start and end times of the conference on Sunday, March 29, 2020 and Wednesday, April 1, 2020 are fixed.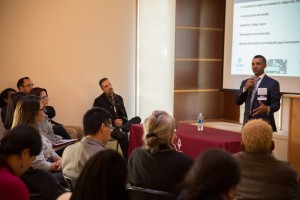 Planning Committee Roster
Lori White
Washington University in St. Louis
---
Ken Kelly
California State University, Long Beach
---
Sonja Daniels
San Jose State University
---
Kevin Colaner
California State Polytechnic University, Pomona
---
Judith Estrada
University of California, Santa Cruz
---
Brian Haynes
University of California, Riverside
---
MyLinh Hoang
Scripps College
---
Aaron Jones
University of California, Santa Cruz
---
Jennifer Miller
California State University, Los Angeles
---
James Rodriguez
California State University, Fullerton
---
Deepak Sharma
University of California, Berkeley
---
Bonnie Sugiyama
San Jose State University
---