Connected Conference
CA 02
Work at a California institution that restricts funds to travel to Texas? Please join us for our NASPA Connected Conference at San José State University!
Due to HB 3859 in Texas, California does not allow state funds to be used to travel or conduct business in the state of Texas. We knew that we could not move forward with #NASPA2020 in Austin without a plan to also support our colleagues in California. To serve that end, we are pleased to announce that the NASPA Connected Conference will be held at San José State University simultaneous to the NASPA Annual Conference. We are working diligently to ensure our colleagues in California have the opportunity to present, network, and learn together, as well as connect virtually to the best content streaming live from #NASPA2020.
Registration
Registration for the 2020 NASPA Connected Conference is now open!
Please note that you must be an employee at a California institution to register for the Connected Conference. At this time we are unable to accept registrations from individuals who work outside of the state.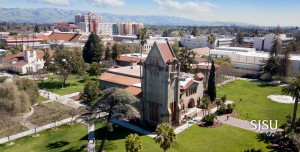 Registration Fees
Member Type
Early Bird


10/1-12/20

Regular




12/21-2/14

Late


After 2/15

Member
$299
$399
$499
Nonmember
$499
$599
$699
Meals
Please note that the registration fees above include the following meals:
Brunch on Sunday morning
A reception with appetizers on Sunday evening
Breakfast and lunch on Monday and Tuesday
Breakfast on Wednesday
Register Now!
Conference Hotel
A conference room block has been secured at the nearby Hyatt Place San José/Downtown. The price per night for a double is $219 before tax.
Hyatt Place San José/Downtown
282 Almaden Boulevard
San José, California 95113
To call for reservations: 800-993-4751, and mention the group name (NASPA- Student Affairs Administrators in Higher Education) and code (G-NASS)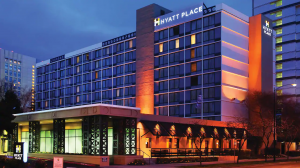 Book Your Room through the Online Portal
Conference Themes
The 2020 NASPA Connected Conference will focus on 4 core topic areas, aligned with the core areas of the 2020 NASPA Annual Conference:
Conference Schedule
We are pleased to highlight the sessions below for the 2020 NASPA Connected Conference!
Sessions which will be presented in-person in San José are indicated with (SJ). Those which are being presented in Austin and are a part of the virtual stream are indicated with (VS).
Extended learning sessions on Sunday, March 29, 2020 are included in the cost of your registration, as are indicated meals. The San José Sharks game on Sunday, March 29, 2020 is an add-on which requires an additional ticket purchase.
Please note that this schedule is subject to change; however, the start and end times of the conference on Sunday, March 29, 2020 and Wednesday, April 1, 2020 are fixed.