2020 International Symposium
CA 02
The International Symposium is a day and a half pre-conference event (28-29 March 2020) that will explore global issues in student affairs and services and higher education. The event format will include keynote presentations, concurrent sessions, interactive discussions and networking opportunities.
About
The NASPA International Symposium facilitates the advancement of global discussion and worldwide understanding of student affairs and services. A key International Symposium goal is to invite and explore new perspectives, and to create new connections to bridge international boundaries. In doing so, the International Symposium expands NASPA's objective of providing professional learning opportunities to support preparedness for the realities of an increasingly globalized society. The International Symposium benefits those working in an international student service setting, as well as practitioners interested in further developing their global competency skills.
International Symposium Learning Outcomes
As a result of attending the International Symposium, participants will be able to:
Develop increased awareness and knowledge of regional trends and international perspectives on student affairs and services;

Network with and learn from new contacts and colleagues from multiple regions of the world;

Strengthen knowledge and skills related to international education and professional growth founded in research and best practices;

Reflect on the history and evolution of the international symposium and its advancement of global issues in student affairs and services; and

Consider future opportunities to expand, enhance and further advance global discussion and worldwide understanding of student affairs and services.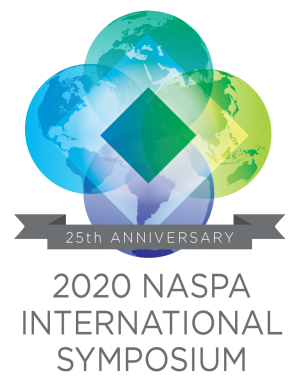 Call for Programs is now CLOSED.
Thank you to everyone who participated in this year's Call for Programs process.
We invited presentation proposals for the following formats:
Concurrent Session (60 minutes): An interactive lecture or workshop that explores ideas and knowledge derived from professional practice and/or research
Panel Discussion (approximately 45 minutes followed by 15 minutes of a question and answer period): A topical debate or discussion amongst several experts in the field that incorporates audience participation
Spark Talks (5 minutes): The presenter will provide an exciting and inspiring look at important topics and spark thinking about how we can transform our profession and consider global perspectives in our field.
Poster Session (10 - 12 minutes): Presenters have the opportunity to highlight research, best practices, and institutional programs, for example. Posters combine text and graphics and the presenting researcher/practitioner is available to discuss the poster content with attendees and viewers.
Registration for the 2020 NASPA International Symposium is now open. In order to attend the 2020 NASPA International Symposium, you must register for the event in advance. There are two options for registering: International Symposium with Annual Conference registration or registration for the International Symposium alone. When you navigate to the registration page, scroll until you see a section for Extended Pre-Conference Workshops wherein you will find the International Symposium. Register here.
Registration Fees
International Symposium+ Annual Conference
Member Type
Pre


Before 30 Sep

Early Bird
1 Oct - 20 Dec
Regular


21 Dec - 14 Feb

Late


After 15 Feb

Member

$475

$200

$215
$230

Student/NUFP Member

$185

$200

$215
$230

Nonmember

$675

$230

$245
$260
International Symposium Only
Member Type
Pre


Before 30 Sep

Early Bird
1 Oct - 20 Dec
Regular


21 Dec - 14 Feb

Late


After 15 Feb

Member

$475

$275

$290
$305

Student/NUFP Member

$185

$275

$290
$305

Nonmember

$675

$305

$320
$335
Meet our Co-Directors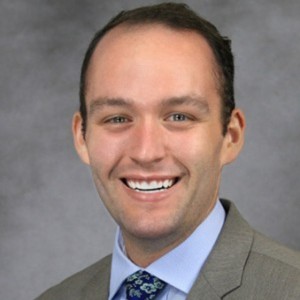 Ben Cecil currently serves as the Assistant Director of International Student Life within the Division of Student Affairs at the University of Georgia in Athens. In this role, Ben oversees international student orientation, student leadership, a collection of student organizations, and intercultural trainings and other educational opportunities through large-scale programming. Outside of work, Ben is actively involved in NASPA's international initiatives in multiple roles, as well as with IASAS – the International Association of Student Affairs and Services. Ben holds an undergraduate degree in International Affairs from the University of Georgia, a masters' degree in Higher Education from Florida State University, and is currently a doctoral student in the Institute of Higher Education at the University of Georgia. His research interests include curricular and faculty internationalization, experiential learning, and the pedagogy of teaching and learning related to student success.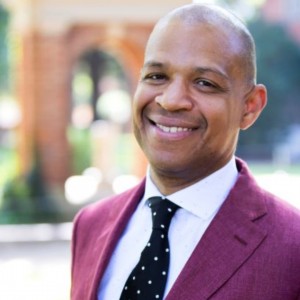 Byron P. McCrae is the Vice President for Student Life and Dean of Students at Davidson College. In this role, he advises the student government association and honor council and serves as Davidson's Watson Fellowship Advisor. He has also mentored students through the National Association of Student Personnel Administrators (NASPA) Undergraduate Fellows Program. Dr. McCrae has received two Fulbright International Education Administrators awards (France in 2019 and Germany in 2016). He also previously participated in an International Education Administrators seminar in India, in 2010.Dr. McCrae has also participated in NASPA's International Exchange Program as a host and as an international delegate, and was an active member of NASPA International Symposium steering committee in 2014 and 2015. Dr. McCrae was guest editor for articles on global dimensions of student learning that were published in the November/December 2011 and January/February 2012 editions of About Campus, published by the American College Personnel Association. Dr. McCrae holds a doctorate in educational leadership, administration, and policy from Fordham University, as well as a master's in higher education from Syracuse University and a bachelor's degree in communications arts from Salisbury University.
International Symposium Schedule
The planning committee has developed a day and a half schedule meant to engage and inspire action. You'll start Saturday setting the stage for the weekend, engage with our keynote speaker, and connect with colleagues through networking opportunities. On Sunday, you'll engage with experts who will be sure to motivate and inspire you through small group dialogues, breakout sessions and panel discussions. Topped off with plenty of networking opportunities, the International Symposium will provide you with motivational ideas, actionable steps, and opportunities to connect and learn from your peers.
A detailed Symposium schedule will be made available in the upcoming weeks.
Afternoon
Symposium Check-in Open

Please note: all registrants must first obtain registration materials from the main Annual Conference check-in desk prior to arriving to the International Symposium.

First-Time Attendee Meeting

Concurrent Sessions I

Fostering Sense of Belonging Among International Students

Enhancing the Student Experience Abroad: Innovative Approaches to Student Orientations

Exploring Global Perspectives on International Student Orientation Transition & Retention (PANEL)

The Role of the Dean of Students in Study Abroad
Evening
2020 International Symposium Plenary Panel Opening

Reception and Poster Sessions
Morning
Morning Opening Session: Welcome, Breakfast, and IEKC Awards

Concurrent Session II

A UK Case Study: The Big Deal'

USF's Global Citizens Project: The First 5 Years

Addressing Food Insecurity of International Undergraduate Students

Navigating Professional/Career Transitions: Preparations and Strategies for Success

Concurrent III

NASPA-Qatar University Student Affairs Certificate Program: An Overview

Partnering with Other Offices to Serve Intersectional Identities of International Students

Advising Students Planning to Study in the Arab World

Facilitating Experiential Leadership Learning: A Hands- On Workshop for Student Affairs Educators
Afternoon
Concurrent Session IV

An Education Beyond Borders: Launching the First US- Japan Joint Undergraduate Degree

Professional Development of Student Affairs Practitioners for 70 years in China

Assessment and Evaluation: A Model That Works for Everyone at Every Level

Intercultural Competency from an International Lens: Moving from Ethnocentric to Ethnorelative Perspectives

Concurrent Sessions V

Can We Talk? Understanding International Students' Approach to Resolution

Integrating Military families into the Tecmilenio Ecosystem

Global Mobility and a Focus on USA/China Relations

Spark Talks: (1) International Student as Instructor: Sharing Politics and Culture Inside and Outside the Classroom (2) Advancing Diversity, Equity & Inclusion - A Global Perspective
Evening
NASPA Annual Conference Opening Keynote and Reception

(If registered for the Annual Conference)

Dinner and Dialogues

(Optional)