Sponsored, in part, by: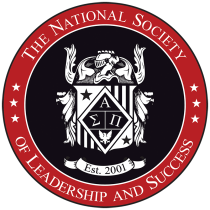 Kal Penn
Actor | Former Associate Director at the White House Office of Public Engagement
Called "the world's most famous Indian actor" by New York Magazine, KAL PENN is a rising Hollywood star. But what sets him apart is his off-screen eloquence, his passion for the intersection of pop culture, politics and race—and the fact that he stopped his career midstream to work for the White House. Recently, he's made global headlines for raising over half a million dollars in under two days for Syrian refugees.
Kal Penn is known for his starring roles in House, 24, the Harold and Kumar franchise, and the new ABC series Designated Survivor. Though there is a tradition of Hollywood stars campaigning for politicians, Penn may be the only one in recent memory to stop his career midstream to work full-time in politics. From 2009 to 2011, he was the Associate Director at the White House Office of Public Engagement, where he focused on work related to "don't ask, don't tell," increasing financial aid, and bringing Americans back from Iraq. During his years at The Office of Public Engagement, Penn served as a liaison with Asian-American and Pacific Islander communities, helping engage them in a variety of social initiatives. "I had friends who were over in Iraq and Afghanistan," Penn has said of his reasons for joining the Obama administration. "I had buddies who had huge student debt, people who got kicked off their health insurance plans for one reason or another, and so that was my decision to get involved on a personal level."
Penn co-stars alongside Kiefer Sutherland in ABC's new conspiracy thriller drama, Designated Survivor. He also co-starred in Battle Creek, the 2015 detective series from Breaking Bad creator Vince Gilligan. He hosts and produces The Big Picture with Kal Penn, a National Geographic TV series that uses data and mapping to make powerful connections and visualize our world in amazing new ways. Each episode uncovers surprising facts on a topic (like money, sex, food, crime, migrations or sports), revealing how our world works, how we got here, and even where we're headed—while exploring powerful stories from the real people and communities behind the data.

Penn returned to television in 2011 with a role on the hit sitcom How I Met Your Mother. He also hosted The Big Brain Theory, a competition to find the nation's brightest engineer, on the Discovery Channel. On the big screen, Penn has starred in various independent films and blockbusters, including two Harold and Kumar movies, Superman Returns, and Bhopal: A Prayer for Rain (alongside Martin Sheen and Mischa Barton). The New York Times called his lead role in Mira Nair's The Namesake a "crackling, star-making performance." Named one of People's Top 50 Bachelors, Penn has also taught two courses at the University of Pennsylvania, on Asian-Americans in pop culture, and on the history of teen movies.