Join us for the NASPA Virtual Experience
Can't be in Baltimore? #NASPA22 Is Also Virtual!
While we hope you will join us in Baltimore at our place-based event, we understand that you may not be ready or able to travel. To support you, the Conference Leadership Committee is creating the NASPA Virtual Experience. Sessions selected for the Virtual Experience will be pre-recorded and released at a specific date and time during the conference. During the session time, presenters will be encouraged to engage with participants using a live chat feature.
Presenters for the NASPA Virtual Experience may present from anywhere - even Baltimore! This means that you can attend the in-person conference but have the opportunity to present your session as part of the Virtual Experience and reach a wider audience. Virtual Experience sessions will be accessible to individuals registered for the in-person conference in Baltimore as well as those registered for the Virtual Experience only.
As you prepare to submit a program for the 2022 NASPA Annual Conference, we hope that you will be open to presenting in this format to help our field stay connected and allow NASPA members to receive quality professional development regardless of their location or ability to travel. During the proposal process, you will have the opportunity to indicate your preference for presenting in person or virtually.
NASPA Virtual Experience - Networking and Engagement
The Conference Leadership Committee (CLC) is busy building networking and engagement opportunities for those who will not travel to Baltimore. From virtual yoga to opportunities to engage outside of educational sessions, the CLC Virtual Experience Subcommittee will have a little something for everyone!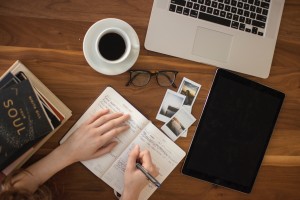 Registration for the NASPA Virtual Experience is now Open!
Visit the Registration webpage to log in and register for the NASPA Virtual Experience.
Member Type
Early Rate
Deadline 12/17/21
Regular Rate
Deadline 2/18/22
Late Rate
Deadline 3/23/22
Member
$225
$245
$275
Non-member
$325
$345
$375
Emeritus
$115
$125

$135

NUFP and Student Member
$80
$90
$115
NASPA Virtual Experience MEetings
NASPA will host virtual meetings for our Constituent Groups on March 24-25, 2022. If you are a member of a NASPA Constituent Group, be sure to submit your meeting request by October 1, 2021.
All other meetings and receptions will be held at the place-based event in Baltimore.
Learn More about Virtual Meetings