NASPA is able to provide credit for NBCC (National Board for Certified Counselors) at the 2023. NASPA Conference for live sessions offered in Boston and online through the Virtual Experience. Pre-recorded content is not eligible for NBCC credit.
NASPA is also able to offer a general certificate of attendance.
Please read the sections below for more for details about continuing education.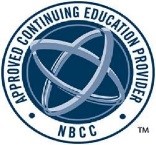 NBCC
NASPA has been approved by NBCC as an Approved Continuing Education Provider, ACEP No. 5120. NASPA is solely responsible for all aspects of the programs. Only in-person and live sessions are eligible for credit.
To receive NBCC credit, please complete and submit the NBCC Clock Hour Monitoring Form. In addition, attendees must complete the online conference evaluation, which will be emailed to you shortly after the conference. A PDF certificate will be sent via email after the form has been processed.
General Certificate of Attendance
NASPA is able to provide a general certificate of attendance to document hours for licenses or credentials other than NBCC. To find out if this works for your individual continuing education needs, we recommend that you check in with the entity that manages your continuing education process to ask what they will accept. The general certificate may also be used for administrative reasons (e.g., requesting a reimbursement for conference registration).
To receive a general certificate, please complete and submit the General Certificate of Attendance Request Form.