2023 Community Colleges Institute
NASPA's Community Colleges Institute (CCI) is the only pre-conference experience designed solely by and for our community college members. The CCI is your exclusive opportunity to engage with colleagues from across the country serving in student affairs or service capacity at the community colleges and open-enrollment institutions. This experience will accelerate your professional development and kick start your conference experience! A compact day and a half of learning offers attendees an enriching opportunity to come together and rethink the ways in which they organize programs of study, methods of instruction, and student support services. With the continued focus on student success and completion, community colleges are uniquely positioned to lead the way for student success.
In the United States, 1,200 community colleges enroll over 10 million students each year - nearly half of the nation's undergraduates. Yet, fewer than 40 % of enrolled students complete an undergraduate degree within six years. This fact has put pressure on community colleges to improve academic and career outcomes for our students. To do so, community colleges must rethink the ways in which we organize programs of study, methods of instruction, and student support services. NASPA's Community Colleges Institute (CCI) is the best pre-conference workshop for those currently working at community colleges or for individuals interested in community colleges.
About
The 2023 Institute will focus on the future of the Community College Student Affairs profession using as its framework and theme- Community Colleges as Engines of Economic and Social Mobility. We realize that community colleges' roles, in part, are to provide access, education and skills enhancement to diverse learners often left out of the traditional academic arena, and to respond to the needs of the community. Today's student seeks out community colleges as a pathway to university study, entrance to the work force or as a pathway to upward economic and/or social mobility. A student who is served well by community colleges has a roughly two-thirds chance of making it into the top 20% in terms of earnings, and therefore opportunity. Our job in community colleges is to learn who our current students are, what they need to become a credential earner as well as what they need to be successful professionals, citizens and neighbors.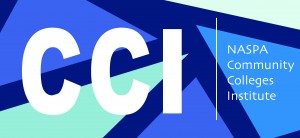 The 2023 Community Colleges Institute will focus on 3 core topic areas:
Preparing Our Students for Tomorrow's Workforce Using GPS as a Framework

Session participants will identify, understand and/or learn implementation strategies pertaining to the following:

Models that incorporate and front load career and transfer education and ACIP strategies in academic advising
Revitalized approaches to the GPS four pillars which include best practice actions that ensure access and success among our diverse communities (dual credit, adults, prison population, under prepared, underrepresented, etc.)
Effective collaborations with:

Business and Industry partners to expose students to opportunities and realities in tomorrow's workforce
Academic partners in workforce development to aid in non-credit student success, completion, and positioning for upward mobility o K-12 partners to foster a college-bound culture for minoritized students with a focus on career and technical education, stem fields, cybersecurity, and healthcare programs o Strategic enrollment strategies that bring educational opportunities to our forgotten or hidden communities (undocumented families, prison populations, alternative school populations)

Re-engaging with Basic Needs, Mental Health and Wellness

Programs associated with this content area should allow attendees to:

Identify and reflect on how current societal events and historically oppressive systems have influenced students' access to basic needs and mental health, and examine strategies to support equitable student success
Develop strategies, initiatives, and tools for promoting student safety, wellness, psychological/mental health throughout and be appropriate for the diverse groups that exist within the college community
Identify practices and resources that encourage staff and faculty holistic wellness while providing service to students.

Telling the Community College Story

Session participants will identify, understand and/or learn implementation strategies pertaining to the following:

Formulate strategies, initiatives, and resources that debunk the negative stigma attached to community college enrollment and employment using data, case studies and best practice outcomes
Demonstrate through use of "success stories", the value of Community Colleges as a destination of choice for prospective students and employees
Develop methods for advancing the community college, its brand, and communicating its regional impact to stakeholders
Registration
Registration for the 2023 NASPA Community Colleges Institute is required in order to attend the pre-conference institute. There are two options for registering: Community Colleges Institute with Annual Conference Registration or registration for the 2023 Community Colleges Institute alone. Registration in Now Open!
Register Here!
2023 Community College Institute Speakers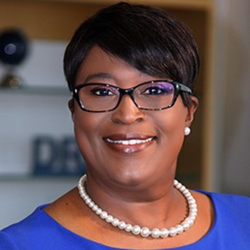 Tonjua Williams
Tonjua Williams, Ph.D., became St. Petersburg College's seventh president on July 3, 2017. A St. Petersburg native, Dr. Williams began her tenure with the college in 1986, rising through the ranks in a variety of academic and administrative roles.
Prior to becoming President, Dr. Williams was Senior Vice President for Student Services from 2013 to 2017. She has served in nearly every area of the college: Provost, Associate Provost, Director of Special Programs, Program Coordinator, Academic Advisor, Recruiter, Senior Accounting Clerk and Adjunct Faculty.
Dr. Williams earned a Ph.D. in Higher Education Administration from Barry University, a master's degree in Counselor Education from University of South Florida, and bachelor's degrees in Business Administration and Humanities from Clearwater Christian College.
In 2016, Dr. Williams was awarded the prestigious Aspen Presidential Fellowship for Community College Excellence, making her part of the inaugural class of the Aspen Presidential Fellows. She is a graduate of Leadership Tampa Bay, Leadership St. Pete, the Chancellor's Leadership Program and the Executive Leadership Program at the University of Florida.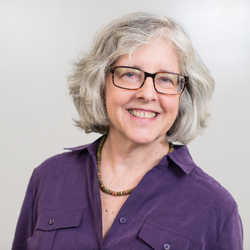 Elisabeth Barnett
Dr. Elisabeth Barnett, Senior Research Scholar at the Community College Research Center (CCRC) at Teachers College, Columbia University, also serves as Senior Fellow at the National Center for Education, Schools and Teaching (NCREST) at Teachers College. Dr. Barnett's research interests relate to access to college, student assessment and placement, college culture, student supports, dual enrollment, and workforce education. She is viewed as a nationally-recognized expert on multiple measures assessment and placement and the transition to college. Dr. Barnett received her PhD from the University of Illinois at Urbana-Champaign in Educational Organization and Leadership with a focus on higher education.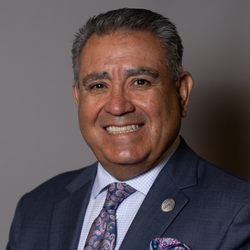 Timothy Alvarez
Tim is a first generation college student. After completing an associate degree from Western Nebraska Community College (WNCC) in 1979. Tim accepted a position as a Vocational Evaluator/Director of the Adopt-A-Scholar Program at Eastern Wyoming College located in Torrington, WY and in 1990 enrolled in a master's program at Chadron State College. Shortly after receiving the MA in Education with a major in Developmental Counseling (May 1993), he was fortunate to have the opportunity to work at the University of Nebraska-Lincoln (UNL) as Assistant Director of Admissions and then as an Academic Advisor/Coordinator of Minority Students in the Teacher's College. While employed in the Teacher's College, he began work on a doctoral program in the summer of 1995.
He completed all requirements for the Ph.D. in Educational Administration with a specialization in Higher Education Leadership by May 1999 and was offered the position of Vice President of Student Services at Western Nebraska Community College (his alma mater) in 1999, where we worked until July 2007.
He served as Assistant Vice Chancellor for Student Affairs/Assistant Professor of Practice at the University of Nebraska-Lincoln from 2007 to 2013. For one-year beginning the fall of 2008 he served as the Interim Director of OASIS (Office of Academic Success and Intercultural Services) and the Culture Center. Dr. Alvarez was the Vice President for Student Affairs/Adjunct Faculty at North Dakota State University from July 2014 to December 2017. Currently, he serves as the fifth president of Otero College in La Junta, CO.
Afternoon
Programmatic Session with Networking Reception
Afternoon
Guided Strategic Discussion