2023 Community Colleges Institute
April 1-2, 2023
Boston Convention and Exhibition Center (BCEC)
NASPA's Community Colleges Institute (CCI) is the only pre-conference experience designed solely by and for our community college members and occurs prior to the NASPA Annual Conference on April 1-2, 2023, in the Boston Convention and Exhibition Center (BCEC). The CCI is your exclusive opportunity to engage with colleagues from across the country serving in student affairs or service capacity at the community colleges and open-enrollment institutions. This experience will accelerate your professional development and kick-start your conference experience! A compact day and a half of learning offers attendees an enriching opportunity to come together and rethink the ways in which they organize programs of study, methods of instruction, and student support services. With the continued focus on student success and completion, community colleges are uniquely positioned to lead the way for student success.
In the United States, 1,200 community colleges enroll over 10 million students each year - nearly half of the nation's undergraduates. Yet, fewer than 40 % of enrolled students complete an undergraduate degree within six years. This fact has put pressure on community colleges to improve academic and career outcomes for our students. To do so, community colleges must rethink the ways in which we organize programs of study, methods of instruction, and student support services. NASPA's Community Colleges Institute (CCI) is the best pre-conference workshop for those currently working at community colleges or for individuals interested in community colleges.
About
The 2023 Institute will focus on the future of the Community College Student Affairs profession using as its framework and theme- Community Colleges as Engines of Economic and Social Mobility. We realize that community colleges' roles, in part, are to provide access, education and skills enhancement to diverse learners often left out of the traditional academic arena, and to respond to the needs of the community. Today's student seeks out community colleges as a pathway to university study, entrance to the work force or as a pathway to upward economic and/or social mobility. A student who is served well by community colleges has a roughly two-thirds chance of making it into the top 20% in terms of earnings, and therefore opportunity. Our job in community colleges is to learn who our current students are, what they need to become a credential earner as well as what they need to be successful professionals, citizens and neighbors.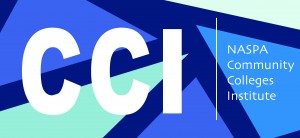 The 2023 Community Colleges Institute will focus on 3 core topic areas:
Preparing Our Students for Tomorrow's Workforce Using GPS as a Framework

Session participants will identify, understand and/or learn implementation strategies pertaining to the following:

Models that incorporate and front load career and transfer education and ACIP strategies in academic advising
Revitalized approaches to the GPS four pillars which include best practice actions that ensure access and success among our diverse communities (dual credit, adults, prison population, under prepared, underrepresented, etc.)
Effective collaborations with:

Business and Industry partners to expose students to opportunities and realities in tomorrow's workforce
Academic partners in workforce development to aid in non-credit student success, completion, and positioning for upward mobility o K-12 partners to foster a college-bound culture for minoritized students with a focus on career and technical education, stem fields, cybersecurity, and healthcare programs o Strategic enrollment strategies that bring educational opportunities to our forgotten or hidden communities (undocumented families, prison populations, alternative school populations)

Re-engaging with Basic Needs, Mental Health and Wellness

Programs associated with this content area should allow attendees to:

Identify and reflect on how current societal events and historically oppressive systems have influenced students' access to basic needs and mental health, and examine strategies to support equitable student success
Develop strategies, initiatives, and tools for promoting student safety, wellness, psychological/mental health throughout and be appropriate for the diverse groups that exist within the college community
Identify practices and resources that encourage staff and faculty holistic wellness while providing service to students.

Telling the Community College Story

Session participants will identify, understand and/or learn implementation strategies pertaining to the following:

Formulate strategies, initiatives, and resources that debunk the negative stigma attached to community college enrollment and employment using data, case studies and best practice outcomes
Demonstrate through use of "success stories", the value of Community Colleges as a destination of choice for prospective students and employees
Develop methods for advancing the community college, its brand, and communicating its regional impact to stakeholders
Registration
Registration for the 2023 NASPA Community Colleges Institute is required in order to attend the pre-conference institute. There are two options for registering: Community Colleges Institute with Annual Conference Registration or registration for the 2023 Community Colleges Institute alone. Registration in Now Open!
Register Here!
2023 Community College Institute Speakers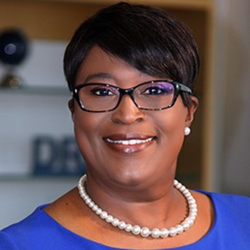 Tonjua Williams
Tonjua Williams, Ph.D., became St. Petersburg College's seventh president on July 3, 2017. A St. Petersburg native, Dr. Williams began her tenure with the college in 1986, rising through the ranks in a variety of academic and administrative roles.
Prior to becoming President, Dr. Williams was Senior Vice President for Student Services from 2013 to 2017. She has served in nearly every area of the college: Provost, Associate Provost, Director of Special Programs, Program Coordinator, Academic Advisor, Recruiter, Senior Accounting Clerk and Adjunct Faculty.
Dr. Williams earned a Ph.D. in Higher Education Administration from Barry University, a master's degree in Counselor Education from University of South Florida, and bachelor's degrees in Business Administration and Humanities from Clearwater Christian College.
In 2016, Dr. Williams was awarded the prestigious Aspen Presidential Fellowship for Community College Excellence, making her part of the inaugural class of the Aspen Presidential Fellows. She is a graduate of Leadership Tampa Bay, Leadership St. Pete, the Chancellor's Leadership Program and the Executive Leadership Program at the University of Florida.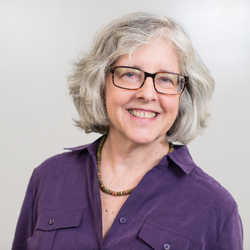 Elisabeth Barnett
Dr. Elisabeth Barnett, Senior Research Scholar at the Community College Research Center (CCRC) at Teachers College, Columbia University, also serves as Senior Fellow at the National Center for Education, Schools and Teaching (NCREST) at Teachers College. Dr. Barnett's research interests relate to access to college, student assessment and placement, college culture, student supports, dual enrollment, and workforce education. She is viewed as a nationally-recognized expert on multiple measures assessment and placement and the transition to college. Dr. Barnett received her PhD from the University of Illinois at Urbana-Champaign in Educational Organization and Leadership with a focus on higher education.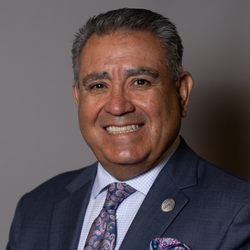 Timothy Alvarez
Tim is a first generation college student. After completing an associate degree from Western Nebraska Community College (WNCC) in 1979. Tim accepted a position as a Vocational Evaluator/Director of the Adopt-A-Scholar Program at Eastern Wyoming College located in Torrington, WY and in 1990 enrolled in a master's program at Chadron State College. Shortly after receiving the MA in Education with a major in Developmental Counseling (May 1993), he was fortunate to have the opportunity to work at the University of Nebraska-Lincoln (UNL) as Assistant Director of Admissions and then as an Academic Advisor/Coordinator of Minority Students in the Teacher's College. While employed in the Teacher's College, he began work on a doctoral program in the summer of 1995.
He completed all requirements for the Ph.D. in Educational Administration with a specialization in Higher Education Leadership by May 1999 and was offered the position of Vice President of Student Services at Western Nebraska Community College (his alma mater) in 1999, where we worked until July 2007.
He served as Assistant Vice Chancellor for Student Affairs/Assistant Professor of Practice at the University of Nebraska-Lincoln from 2007 to 2013. For one-year beginning the fall of 2008 he served as the Interim Director of OASIS (Office of Academic Success and Intercultural Services) and the Culture Center. Dr. Alvarez was the Vice President for Student Affairs/Adjunct Faculty at North Dakota State University from July 2014 to December 2017. Currently, he serves as the fifth president of Otero College in La Junta, CO.
2023 Community Colleges Institute Planning Committee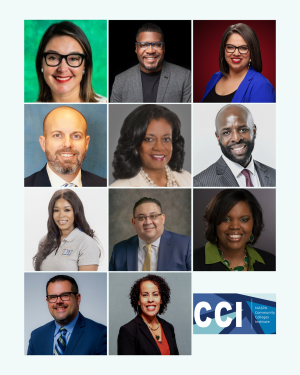 From Left to Right
Mayra Olivares-Urueta, Executive in Residence, Counseling and Higher Education Department, Director, Bill J. Priest Center for Community College Education, University of North Texas

Christopher Cook, Director of First Year Experience, City Colleges of Chicago-Olive-Harvey College

Reyna Anaya, Senior Student Affairs Officer & Dean of Student Success, The Community College of Aurora

Will Bowlin, Political Science/History Instructor, Northeast Mississippi Community College

Lisa Jones, President, Colorado Northwestern Community College, 2023 Community Colleges Institute Chair

Gerald Jones, Associate Vice President, Student Affairs, Tallahassee Community College

Arielle Norment, Interim Dean, Business & Technology, Community College of Philadelphia

Alexis Delgado, Acting Assistant Dean for Student Success, Director of the Educational Opportunity Fund Program, Middlesex College

Candice Baldwin, Associate Vice President for Student Success, Frederick Community College

Christopher Conzen, Executive Director, Secaucus Center and Early College Programs, Hudson County Community College
Thank You to Our 2023 CCI Sponsors
Afternoon
Ease On Down the Road: From Here You Can Go Anywhere

Music, poetry, conversations, and case studies take participants on a journey of the strengths and success stories of students and employees in America's community colleges. We focus on mission statements, community and college partnerships, articulations, and campus cultures that produce best practice outcomes, demonstrate the value of community colleges, and advance the community college and its brand. Urban, rural, and suburban institutions are highlighted: Tri-County C C, St. Louis CC, Central Piedmont CC, Tulsa CC, and Massasoit CC.

Step Into the Deep End: Telling the Community College Story Through Research and Publication

Community college students and campus practices deserve more attention within higher education literature. However, many community college professionals lack publishing experience beyond a thesis or dissertation. This panel discussion will offer guidance by introducing the basic principles of writing for publication. It will also provide practical strategies for adapting a dissertation or thesis for submission and the transitions in the writing style one must apply. Attendees will also have the opportunity to discuss their observations and experiences.

Building a Culture of CARE: Redesigning the Student Experience with Equity in Mind

In the fall of 2019, over 170 TCC employees gathered to answer the following question: How might TCC redesign its student experience through an innovative model that removes barriers for all students to be successful? The design-thinking session focused on analyzing student data, identifying barriers that impede student success, and developing strategies for overcoming these barriers. The result was a new comprehensive student services model called CARE. Come learn about the model and strategies delivered to close equity gaps.

Inclusive Excellence: A Genuine framework for Community Colleges

Community colleges combine two essential diverse resources: their student populations and programs that focus on workforce development. In this session, we will discuss the scope of the model of "Inclusive Excellence" (IE), developed by the AAC&U to expand diversity and inclusion within institutions of higher education. The presenters will facilitate the discussion of the implementation of IE at three institutions and the identification of specific DEI goals for the next three years at participants' community colleges, with a focus on diverse student populations and workshop development.

Former CCD Director Fireside Chat and Networking Reception
Morning
Keynote Session

Join us as Dr. Tonjua Williams, President of St. Petersburg College, leads the conversation as we focus in on our Institute's three core topic areas.

Support Beyond the Curriculum: Bridging the Equity Gap Through Holistic Support Services

This session will provide insight into how Miami Dade College (MDC) intentionally and strategically bridges the equity gap of their student body via holistic student support services. Using Maslow's Hierarchy of Needs (1943) and Crenshaw's Intersectionality of Identity (1989) as foundational frameworks, MDC will share how they listened, validated, and acknowledged their students' needs and transformed them into actionable strategies and practices to support their retention, persistence, and success.

The Story Grows: How Early College Dual Enrollment is Becoming a Bigger Part of the Community College Story

Using a case analysis of a community college in New Jersey, we review how early college programs provide academic pathways to student success and attainment. Results show how students in this community college's early college program are (1) representative of the high schools in the county, (2) passing courses at a higher rate than their matriculated peers, and (3) accurately placing themselves in math. We discuss the multiple academic pathways provided to early college students.

Late Night with Dallas College: Student Success Support Beyond 9 to 5

Over the past two years, the COVID-19 pandemic has significantly altered how colleges serve and meaningfully connect with students. This session will share how Dallas College redesigned and revamped their Student Success and Support model with a specific focus on the expansion of virtual admissions, success coaching/advising, financial aid, and counseling supports that serve thousands of students from 8 am-midnight, Monday-Friday. Participants will learn about the conceptual framework that helped to inform redesigned student success practices, as well as the practical steps are taken to enhance the capacity to engage, encourage and equip students for success. Participants will examine how virtual services and remote instruction are the growing choices of several community college students who tend to be adult learners and working students. Participants will have the opportunity to reflect upon their virtual student success experience and consider ways to champion enhanced virtual support for their respective institutions.

Developing a Social Work Case Management Model for Undocumented and Foster Youth Students

The Mt. San Antonio College (Mt. SAC) Equity Center recently hired two social workers to work specifically with our undocumented (DREAM) and foster youth (REACH/Guardian Scholars) populations to provide a holistic approach to our programming. Our social workers function in a non-clinical capacity to enhance the continuum of care provided by the DREAM and REACH/Guardian Scholars programs. Attendees will learn about the evolving social work case management model, first-year outcomes, and key aspects of the delivery of program services.

Make Strategic Planning a "Light My Fire" Activity To Prepare Students for Tomorrow's Workforce

Through interactive identification of challenges and benefits of planning and communicating institutional goals, participants will process and reflect on a new understanding of how to lead strategic planning among teams. Current issues impacting students will be examined and aligned with institutional priorities and resources using templates and concise steps for leaders focusing on solution-generating concepts.

The Relationship Between Well-being and College Continuation: How We Can Help

It is essential that community colleges create opportunities to increase retention and persistence as enrollment rates decrease. However, the concept of well-being is rarely discussed when evaluating attrition. A study that examined well-being among community college students and the relationship between well-being and college continuation among academically at-risk students will be explored. Strategies to help educators promote student success and initiate a holistic concept of well-being within their campus communities will be provided.

Navigators to Success: A Transition Program for Community College Students with ASD

Eastern Florida State College (EFCS) has created a transition program for students on the autism spectrum (ASD) that utilizes data from a University of Florida study highlighting the narratives of successful community college students (those that have transferred from community college to a top-ranked public university), and their perceptions of the internal and external factors that led to their success. The data will be detailed, as well as the elements of this five-week strengths-based program for incoming first-year students.

Mission Critical: The Role of Community Colleges in Meeting Students' Basic Needs

Throughout higher education, there is increasing concern about students who experience food and housing insecurity. Given the pandemic disproportionately impacted students that community colleges are likely to serve, it is critically important for community colleges to actively help students meet their basic needs. The 2021 Community College Survey of Student Engagement (CCSSE) and Survey of Entering Students (SENSE) national surveys take a deeper look at these challenges by exploring housing and food insecurity among community college students.

Townhall: Talk with CCD and LTF Leadership

Join us for the opportunity to gather as Student Affairs community college professionals to hear updates from some of the Community College Division and Latinx/a/o Task Force leadership. We will spend some time discussing current challenges and open the floor to share ways to stay informed on critical topics. Additionally, we will dedicate time to building relationships with colleagues while providing feedback on how the NASPA Community College Division can continue supporting our community college professionals.
Afternoon
Quiet Quitting: The Reality in Higher Education

Quiet Quitting is causing ripples in workplace satisfaction, retaining talent, and recognizing burnout within our community college environments. The presenters will showcase a new Productivity Spectrum as a conceptual framework for interpreting worker (dis)engagement levels. Within the community college sector of higher education, attendees will better understand what motivates the culture of quiet quitting, the benefits and impact within the campus and work culture, and evaluate where you fit within the productivity spectrum.

I Am Tired of Being the Only One: How Can Institutions Support Black Males in their Transition Experience from Community Colleges to Universities?

A long-standing narrative has been created about Black male persistence in higher education. Qualified, diverse Black Males applicants do exist. They simply have chosen not to attend or participate in less-than-desirable educational conditions or institutions. Those who come to your campus won't stay long without advocacy in the educational environment. In this presentation, you will hear directly from previously and currently enrolled Black male students from community colleges who have currently enrolled or seeking enrollment at a university.

"Whenever I See Those Rainbow Stickers I Know that there is a Place You Can Go": Visibility and Sense of Belonging for LGBTQIA+ at Community Colleges

As the sector within higher education that promotes access to the postsecondary education pipeline, community colleges enroll at higher rate students from minoritized identities. This includes students from the Lesbian, Gay, Bisexual, Transgender, Queer, Intersex, and Asexual (LGBTQIA+) community. Grounded in sense of belonging and using the mirror effect model, I use a queer phenomenological methodology to uncover how LGBTQIA+ images (i.e. rainbow flags, role models) foster sense of belonging for LGBTQIA+ community college students. Findings from interviews with 10 co-constructors across the state of California are provided.

Surviving the Demographic Cliff: Recruiting & Supporting the Adult Learner

As 2-year institutions throughout the country face the projected demographic decline of high school graduates, understanding the adult learner is imperative. Focusing recruitment, admissions and retention efforts on these students can buoy enrollment; however, institutions must first understand their unique needs and expectations. Join this session to gain access to direct feedback from a recent enrollment survey that will provide a detailed blueprint for recruiting and supporting the adult learner and have direct impact on institutional enrollment trends.

Guided Strategic Discussion

For the first portion of this discussion, we look forward to providing data from the Community College Research Center and Dr. Elisabeth Barnett, including case studies relevant to topics impacting student preparation for economic and social success. This will be followed by attendees' discussion of action steps and practical use on their campuses led by Dr. Timothy Alvarez.