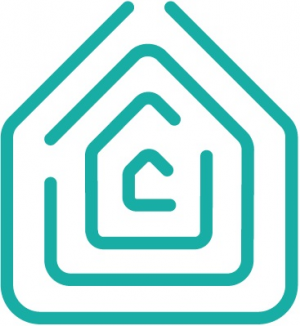 give back to austin at #naspa2020!
During your visit to Austin, Texas for the NASPA 2020 Annual Conference, consider giving back to our host city as a part of your experience. This year, in lieu of an on-site service project, the Local Experience Committee in partnership with Austin Community College will be collecting physical and monetary donations on behalf of Caritas of Austin. Caritas of Austin aspires to prevent and end homelessness for people in Greater Austin.
Caritas of Austin believes that when every person has a stable place to call home, they can realize their full potential and contribute to our community. They build wellbeing by making sure that people have a safe home, access to healthy groceries, jobs that provide a reliable living wage, and educational opportunities to learn life skills. All individuals need a sturdy foundation and layers of support in their lives to thrive; that's what creates a strong community. Caritas of Austin provides an innovative, personalized and proven approach to building wellbeing and ending homelessness creates a more vibrant Austin for everyone.
More information will continue to be published as the Annual Conference approaches. If you have additional questions please email Travette Webster at travette.webster@hccs.edu or Lauren Loper at laurenelizabethloper@gmail.com for more information.
The Cost of Homelessness
The annual Point in Time Count estimates around 2,255 people are experiencing homelessness on any given day in Austin. People experiencing homelessness are often the highest users of public resources — jail, emergency room, court, and ambulance — and can cost on average $70,000 per person per year. In contrast, Caritas of Austin's Supportive Housing program can house that same person for a year for around $20,000, with a 98% success rate. Success means someone remains stable after 12 months and does not return to homelessness. As Caritas of Austin grows its capacity to serve more people in Supportive Housing, the Austin community can save thousands, or millions, of dollars while reducing homelessness.
What to Donate
Hygiene items: shampoo, conditioner, toothpaste, deodorant, toothbrushes, comb, disposable razors, toilet paper, soap, body wash.

Non-perishable food items: canned goods, pastas, etc.

First aid kit: band aids, gauze, ointment, alcohol wipes.

Cleaning supplies: dish soap, hand soap, all-purpose cleaner, sponges, cleaning wipes, scrubbing brushes.

Creative Kit: journals, pens/markers, sketch books, pencils/erasers.
Where to donate
All donations will be collected onsite at #NASPA2020, in the Austin Convention Center. Specific locations and times to be announced.
Setting up a donation drive on your campus
If you have the means to collect items in bulk prior to attending the Annual Conference, preparation can make a difference. Here are a few tips to get you started.
Build A Coalition

Working with a team will increase your likelihood of success. Consider partnering with other departments across your division, within your Knowledge Community, or with other institutions in your area. A friendly competition can increase participation among donors.

Set Your Timeline

Once you have created a team, consider how many weeks you would like to collect items. Consider the strengths and weaknesses of a shorter versus a longer timeline and adjust your plans accordingly.

Set Your Goal

Create a SMART goal. The more detailed you get with the goal you are attempting to achieve, the more buy-in you will get from potential donors.

Identify Your Collection Location

Where and when will items be dropped off? Are you crafty and can you decorate a cardboard box? Where will the items be stored one collected?

Get The Word Out

The most important step in this process is encouraging your community to donate. Think of creative ideas to increase participation. If you're hosting a workshop, consider asking individuals to bring an item. Caritas of Austin has numerous handouts you can link within emails and flyers to share with others about why this drive is important. If you are in need of a specific graphic about the donation drive, the Local Experience Committee would be happy to provide you with our graphics.

Identify Your Delivery Logistics

How are your items going to be delivered to Austin? Create a game plan for delivery, and if needed please contact the Local Experience Committee to assist in setting up a drop off story.

Share Your Success Story

After collection, share what successes you achieved with those who participated. Whether it is a social media post or an email, your impact made a difference in a community.