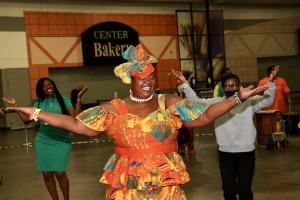 Join us for the 2023 Opening Reception immediately following the Opening Session and Keynote Speaker at the Boston Convention & Exhibition Center (BCEC). This exciting affair will kick off the 2023 NASPA Annual Conference with some Boston buzz!
#NASPA23 Opening Reception
Sunday, April 2, 6:30-8:30pm
Boston Convention and Events Center
Here's what you can expect:
A variety of delicious food and beverages, showcasing Boston flavors;
Music and entertainment to keep you moving throughout the evening;
Fun and engaging activities in our Exhibit Hall and NASPA Commons; and
Interactive opportunities to meet new colleagues and greet returning friends!
The opening reception is complimentary to all registered attendees and exhibitors.
Register now to attend the conference. We hope to see you there!